Intona USB Isolator review
Author: Brian Date Posted:24 November 2016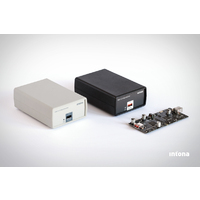 6 Moons review of Intona USB Isolator
The Intona USB Isolator has recently been reviewed by 6 Moons and here's some of the reviewer's comments ...
"Very demonstrably, the Intona removed splashiness, etch and glare."
"This improved the quality of tone which no longer suffered the injection of whitish nervy hash. It became richer and calmer and a certain hollowness filled out."
"The music sounded more natural."
"On the cost versus effectiveness scale, it's actually a steal."
For the full review, go to http://www.6moons.com/audioreviews2/intona/1.html
The Isolator is available now in either black or white finish for $495.00 and is sold on a money-back trial basis. http://www.decibelhifi.com.au/intona-usb-isolator/