FAQ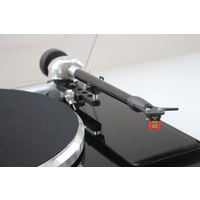 Got a question?
"When will my order be posted out?"
We process and ship orders every day so most times your order will be posted the same day you place it. You'll get an email to let you know once it's been sent and your tracking number will be attached.
"Do you have a shop?"
No, we are an online retailer and don't have a retail store. However all our stock is in the one location in Esk about an hour west of Brisbane and you're welcome to collect an order. Just call first and arrange a time.
"Do you ship overseas?"
We certainly do. We can ship to almost anywhere Australia Post will deliver. All prices on the website are in Australian Dollars.
"Can I place my order over the phone?"
Yes you can. The online system is simple and quick and ensures we have all your important contact details and instructions (like where you'd like your parcel left if you're not home).
But if you'd prefer to phone with your order, absolutely you can.
"What if there's a problem with my goods when they arrive?"
If you are not satisfied with what you have bought, contact us for assistance. In some instances we may be able to pinpoint a problem area and offer suggestions for improvement. However if you are still not happy we will refund your purchase price in full, and assist you to find an alternative. We only ask that the products be returned in original condition, in the original packaging.
Wrong item sent? Damaged in transit?
Phone or email and tell us what's happened. We'll replace your item or refund your payment immediately.
"How can I have a listen to a piece of equipment I'm interested in?"
Our ability to demonstrate products is limited but in reality demonstrations in a store often have limited value, because usually you are hearing a component with other unfamiliar items, in an unfamiliar environment, and often with unfamiliar recordings.
We firmly believe there is no substitute for being able to have an extended trial in your own listening room and with your own music. That's what our 14 day trial period gives you.
"How can I decide which one to buy?"
Give us a call or send us an email. Tell us about your current equipment and what sort of music you like to listen to and what improvements you're looking for. We'll give you suggestions and direct you to product reviews to help you get an understanding of what will be best. When you're ready to make a decision you'll have the full confidence of our 14 day money back trial.
"What if I've made a mistake and ordered the wrong thing?"
Easy fixed. Send us an email or give us a call and we'll help you return it and get the item you need.
"What if the item is out of stock?"
We have most items in stock most of the time. But if something you've ordered isn't, we'll contact you straight away and let you know how long the wait is likely to be. We'll also advise an alternative if that's applicable. You can decide whether to wait, change your order or cancel and receive an immediate refund.
"I need my order urgently!"
No problem. Just add the Express Post option to your shopping cart. We post orders out every day so you'll be getting it as fast as humanly possible
"How do I pay?"
You can pay for your order using Mastercard, Visa, American Express, Paypal of Bank Deposit. You can even post us a cheque if that suits you best.