About Us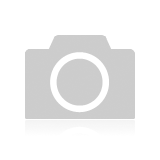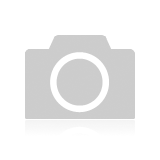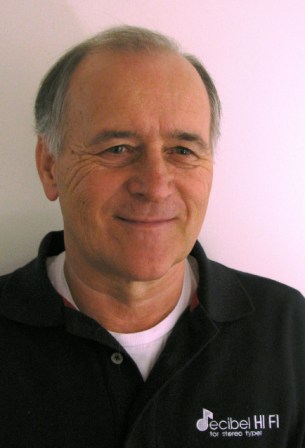 HISTORY
Hi, I'm Brian Maddern and I have been involved in hi fi since the late 1960's. In 1974 I opened Decibel Hi Fi Centre in Adelaide, South Australia. This centre had agencies for many famous brand names such as Meridian, Linn, Sugden, Kef, Dynavector, Denon, Gale, Sonab and Bose. I moved on from hi fi in 1979 and opened one of the first personal computer stores in Australia.
Some 23 years later, that long time love of music reproduction equipment led to a new on-line Decibel Hi Fi starting up in September 2002, with the major speciality being vinyl record players. As well as being experienced with Linn Sondek turntables, in 2002 I visited the Origin Live workshop in the UK for training on their turntable and tonearm upgrades. I also visited Graham Slee, Ted Jordan, Len Gregory (The Cartridge Man) and Mike Harris at Moth Group and British Audio Products and began to import and stock many of their products. In May 2009 I attended the High End Audio Show in Munich. In more recent years we've had demonstration rooms at the Australian Audio Shows in Melbourne in 2011 and Sydney in 2012, and a display at the Audio Show in Melbourne in 2014.
Decibel Hi Fi's emphasis is always on products that provide outstanding value for money. Some products are expensive, but relative to ones with comparable performance, still meet that criteria. In general there are many items at quite modest prices.
You can contact us by phone on 07 3344 5756 or by email at enquiry@decibelhifi.com.au .
PRODUCT RANGE
We are agents for Origin Live turntables, tonearms and DC motor upgrades, The Cartridge Man's Music Maker cartridge, and the Australian distributor for Icon Audio valve amplifiers, Hadcock tonearms, London phono cartridges, and Graham Slee Projects phono preamps and headphone amps. We are the factory direct outlet for Ohm Acoustics omni-directional speaker range. We are also a reseller of Pro-Ject, Thorens and Rek-o-kut turntables. The Disc Doctor's Miracle Record Cleaning Fluid and Brushes are essential for vinyl enthusiasts, and Vibrapods vibration absorbers are one of our most popular accessories. If you want the world's best record cleaning machines we are the Australian distributor for Loricraft Audio, and also Nitty Gritty and Record Doctor V.
We also sell Ortofon, Garrott and Audio Technica phono cartridges. And we now can offer products from British Audio Products such as the Moth record cleaning machines and SRM Tech products. We are the Australian distributors of Trends Audio "made for iPod" products, and the famous T-Amps (originally branded Sonic Impact, now Dayton Audio).
Recently we were appointed distributors for the IsoKinetic range of Rega upgrades, and we have Valhalla Technologies products.
For the last 10 years we have been a reseller of Linn turntable products, but as we are unable to list their products on our website, please email or phone for a price list.
We now also operate the Soundring replacement record player needles and styli business on a separate site www.soundring.com.au
Our site is constantly changing and being updated so if you are looking for something we do not currently list, send us an email to enquiry@decibelhifi.com.au
TRIAL
Wherever possible, products have been tested before being offered for sale. If a product has a Decibel Endorsed logo it is sold on a 14 DAY TRIAL basis. This gives you the opportunity to try it out and make sure it performs up to expectations.
Our ability to demonstrate products is limited but in reality demonstrations in a store often have limited value, because usually you are hearing a component with other unfamiliar items, in an unfamiliar environment, and often with unfamiliar recordings. As our demonstration room is a normal sized lounge room you are likely to gain a reasonable idea of how the equipment being audition will sound in your home, but there's no substitute to being able to have an extended trial in your own environment and with your own music. That's what our 14 day trial period gives you.
If you are not satisfied with what you have bought, contact us for assistance. In some instances we may be able to pinpoint a problem area and offer suggestions for improvement. However if you are still not happy we will refund your purchase price in full, and assist you to find an alternative. Products must be returned in original condition, in the original packaging, and postage or freight costs are the responsibility of the purchaser.
PAYMENT OPTIONS
Our online store operates through a secure server, so your credit card details are safe. Payment can also be made via your Paypal account or direct deposit into our bank account. We are quite happy also to offer alternative payment methods for customers who feel more comfortable with traditional cheques, money orders, or the phoning through of credit card details.
All prices on the website are Australian dollars AU$.